Laura Dekker, the headstrong 14-year-old Dutch girl who wants to become the youngest person to sail solo around the world, has gone missing.
laura dekker, laura dekker vermist, vermiste personen, laura, ed aldus, vermist ,ed aldus,laura,laura dekker vermist,vermist,vermiste personen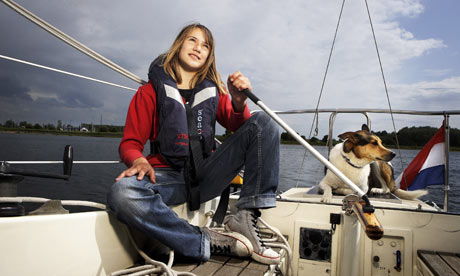 Dekker's boat, Guppy, is still moored at its usual berth and the teenager appears to have left her father's home on her own. "We do not believe this is a crime," said Utrecht police spokesman Bernhard Jens.
The Dutch broadcaster NOS cited a family spokeswoman as saying that Laura left a letter for her father before disappearing. NOS did not reveal what was in the letter.
A spokeswoman for the family, Mariska Woertman, did not return calls seeking comment.
taken from: