Just so everyone's clear on the progression of events here:
Michael Lohan has a bro-mance with Jon Gosselin, who he offers to "rep" for appearances on The Insider, and secretly records all phone calls with.

Michael plays matchmaker, introducing Jon to Kate Major, a reporter for Star.

Kate quits her job to be with the newly-single Jon, who quickly dumps her.

Michael and Kate both testify against Jon in TLC's lawsuit against him.

Michael Lohan and Kate Major get matching tattoos and begin dating!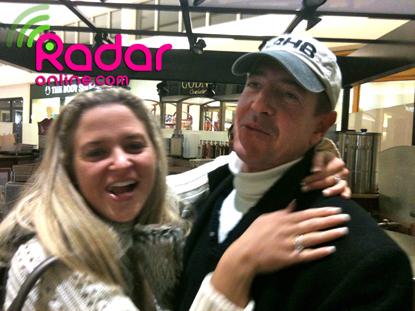 An inevitable couple made in fame whoring heaven.
If you're baffled as to how anyone could date Michael Lohan, we're with you. Although this girl quit her job to be with freaking Jon Gosselin. This is kind of a lateral move.
According to Radar Online, the two left no doubt they're a couple during an excursion on Long Island. You can read the article here if you're interested in the gory details.
http://www.thehollywoodgossip.com/2010/01/kate-major-and-michael-lohan-actually-dating/