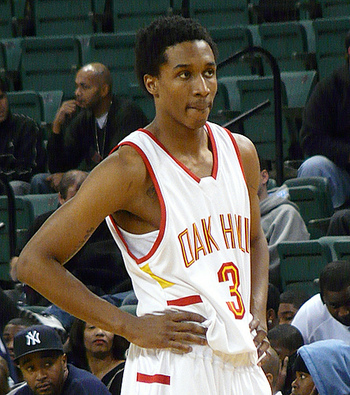 Some prep schools are renowned for academic excellence, feeding universities with bright, well prepared, intellectual students. These institutions are highly respected for their positive influence on their pupils, providing them with the all of the necessary tools to become highly successful adults.
While Oak Hill Academy in Virginia is certainly one of these elite schools and offers a rigorous curriculum, it is more well-known for its boys' basketball program.
Players with ambitions of being recruited by top-flight college programs often transfer to Oak Hill Academy for their final years of high school in hopes of being discovered. It is renowned for outputting high quality athletes and provides them with the national exposure needed to be discovered by the NCAA's top programs.
Throughout the years, Oak Hill Academy has seen many notable alumni walk down its halls, and has educated some of the most well known NBA players in the last 20 years.
Some noteworthy graduates include:
- Ron Mercer
- Jeff McInnis
- Stephen Jackson
- Rajon Rondo
- Michael Beasley
- Ty Lawson
- Brandon Jennings
As impressive as this list is, I believe there are five better players that should comprise the All Oak Hill Academy Team.
taken from: